Providing high-quality surgical care in a stress-free and relaxing environment.
Hayes Barton Animal Hospital provides veterinary surgical care and services for cats and dogs. Using state-of-the-art equipment and an experienced team, we'll provide your pet with high-quality surgery in a safe, stress-free, and relaxing environment.
Our team of skilled veterinarians and technicians is ready to provide your pet with a range of surgeries. We only schedule 1-2 surgeries per day to ensure your pet's safety and well-being. Pets are dropped off between 7:30am - 8:00am and will generally return home the same day.
Below are some of the surgical procedures we offer: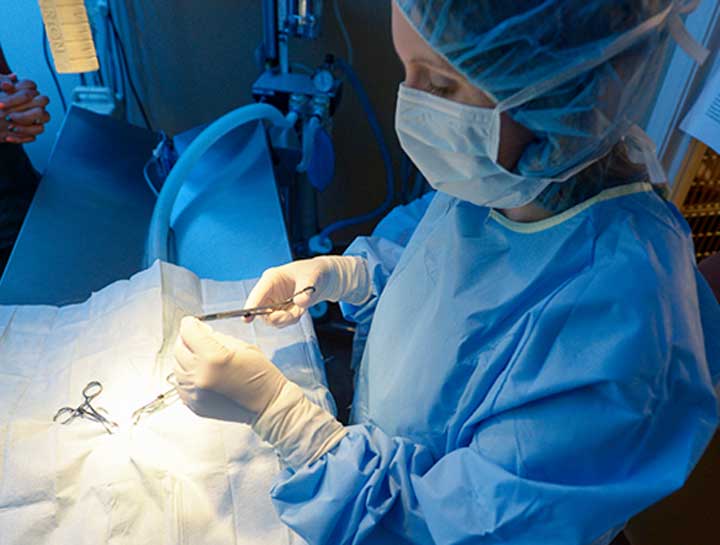 Help your pet live a long, healthy life.
Surgery on eyes, ears, and other soft tissue areas.