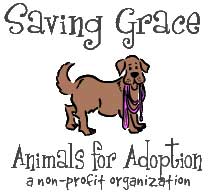 Saving Grace
Saving Grace is a non-profit, 501(c)(3) organization in North Carolina dedicated to helping homeless animals in our community find permanent, loving homes where they will be treated as family members for the rest of their lives.
We support Saving Grace with donations of medications and supplies.
---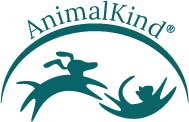 Animal Kind
AnimalKind's mission is to end the unnecessary euthanasia of adoptable cats and dogs in North Carolina shelters.
We donate pet food and medical supplies to support this wonderful organization.
---

Animal Adoption and Rescue Foundation
The Animal Adoption and Rescue Foundation (AARF) exists to improve the lives of cats and dogs while strengthening the human-animal bond.
We make a donation to Animal Kind for each patient that crosses the rainbow bridge to honor their memory.